How YouTube's Product Tagging Feature Changes the Social E-commerce Game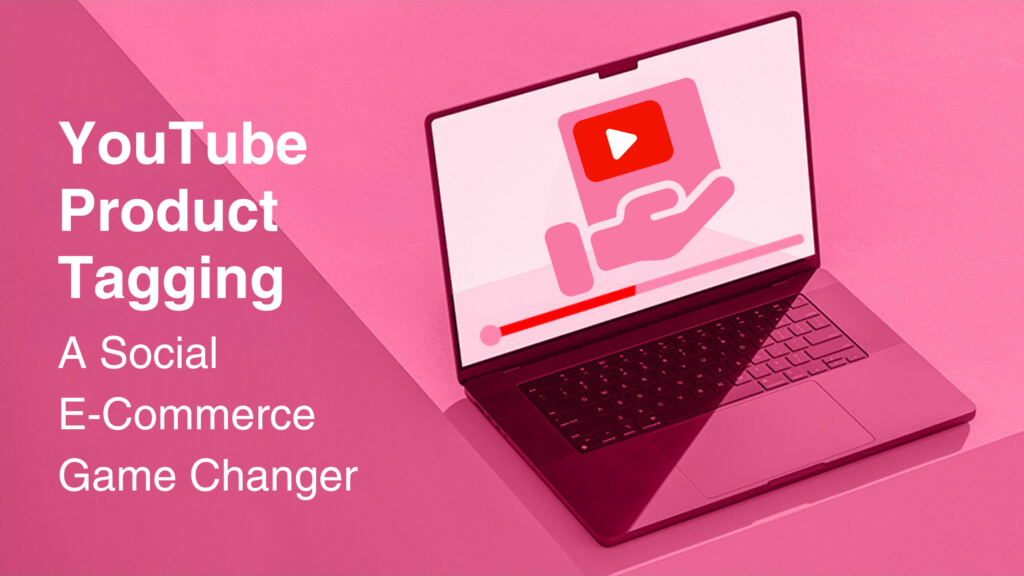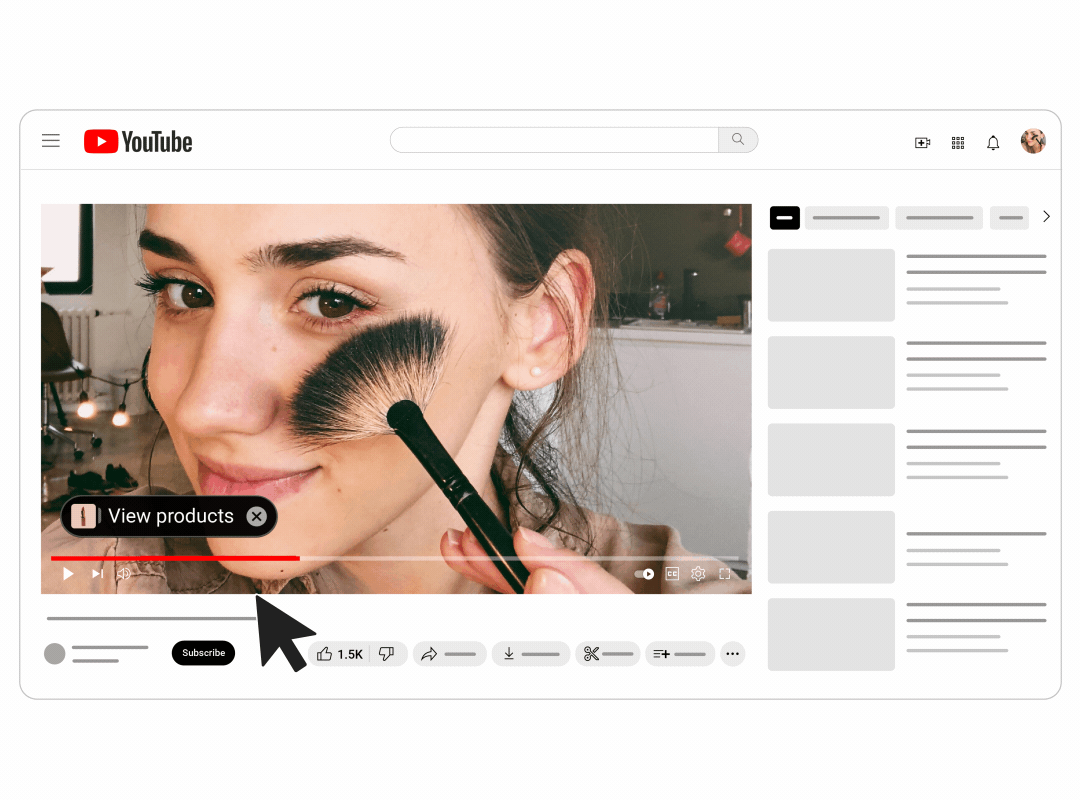 In a move that promises to reshape the landscape of Social E-commerce and return on investment (ROI) for Brands, YouTube has relaunched its Product Tagging feature with significant improvements including integration of a YouTube Shopping Affiliate program exclusively available in the United States and South Korea for Influencers, Creators, and Brands.
Influencers, Creators and Brands can now tag products from popular retailers directly within their videos, transforming YouTube into a comprehensive e-commerce platform. This feature revolutionizes the way Brands engage with their target audience while providing Influencers and Creators with an additional revenue stream. Creators and Influencers can look forward to an additional way to monetize their content and channels on YouTube through commissions from sales delivered directly from product tags in their videos.
The launch of clickable product tags goes hand in hand with the introduction of the YouTube Affiliate program. Influencers, Creators and Brands will need to enroll into the YouTube Affiliate Program to participate in the Product Tagging program.
YouTube Shopping Completes The Consumer Journey
YouTube's Product Tagging feature represents a pivotal moment in Influencer Marketing and social e-commerce. It addresses Brands' long-standing concern about measuring YouTube's ROI by providing a clear connection between video content and product sales.
By keeping the entire consumer journey within the YouTube ecosystem – from Discovery and Research through to clicking to Purchase, Brands will now see improved customer satisfaction and increased conversion rates on the platform.
The Power of YouTube Product Tagging
Product Tags serve as clickable links where viewers can click through to a product page, add the product to their shopping cart (while watching videos), and check out without leaving the YouTube App. If they are on YouTube.com, they will be directed to an external product e-commerce page where they can make the purchase.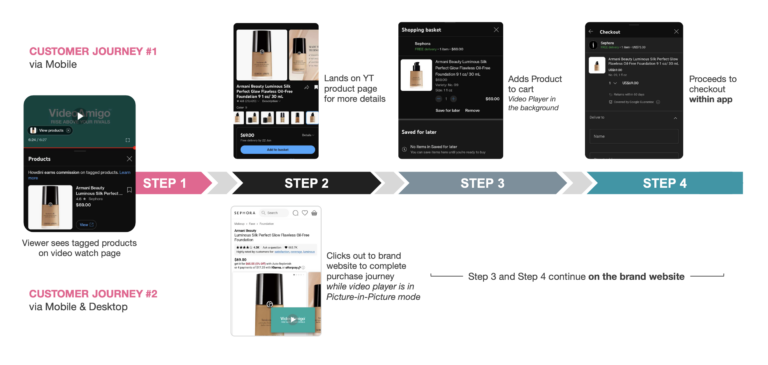 Consumer Journey in the YouTube App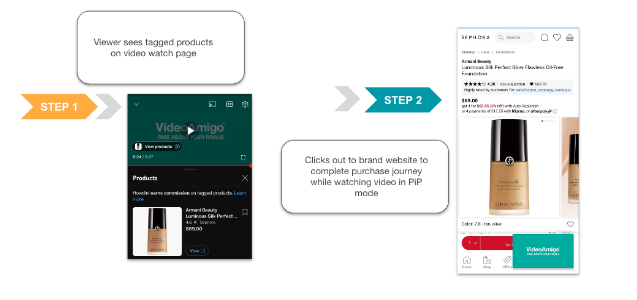 Consumer Journey on YouTube.com (Mobile & Desktop)
This integrated experience simplifies the decision-making and purchasing process for consumers while providing Brands with a more direct link to sales.
What This Means for YouTube Creators and Influencers
For Creators and Influencers, the YouTube Affiliate program and Product Tagging feature presents an exciting opportunity to monetize their passion and expertise. With the ability to earn commissions from product sales, Creators are incentivized to produce engaging, product-focused content that resonates with their audience. This mutually beneficial arrangement fosters a collaborative and sustainable relationship between Creators, Brands, and Viewers.
What This Means for Brands
Aside from the fact that Brands can now drive sales directly from videos, they now have the ability to further incentivize and reward Creators for featuring and tagging their products which leads to increased discoverability on YouTube. Brands can now anticipate increased product sales on the platform, thereby solidifying YouTube's role as an integral direct-to-sales component in their marketing mix.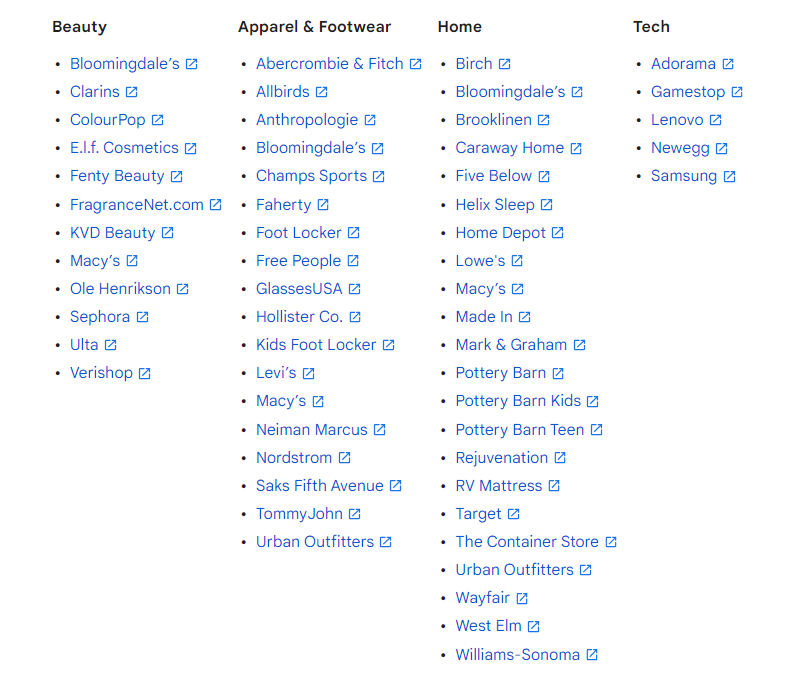 Participating Brands & Retailers on YouTube
50+ brands have already partnered with YouTube to make their inventory available for product tagging.
Eligibility and Requirements
To access the Youtube Product Tagging feature, Influencers, Creators and Brands must meet certain criteria. They need to be enrolled in the YouTube Partner Program, have a minimum of 20,000 subscribers, and possess a YouTube account registered in the United States or South Korea.
How Brands can Enroll for YouTube Product Tagging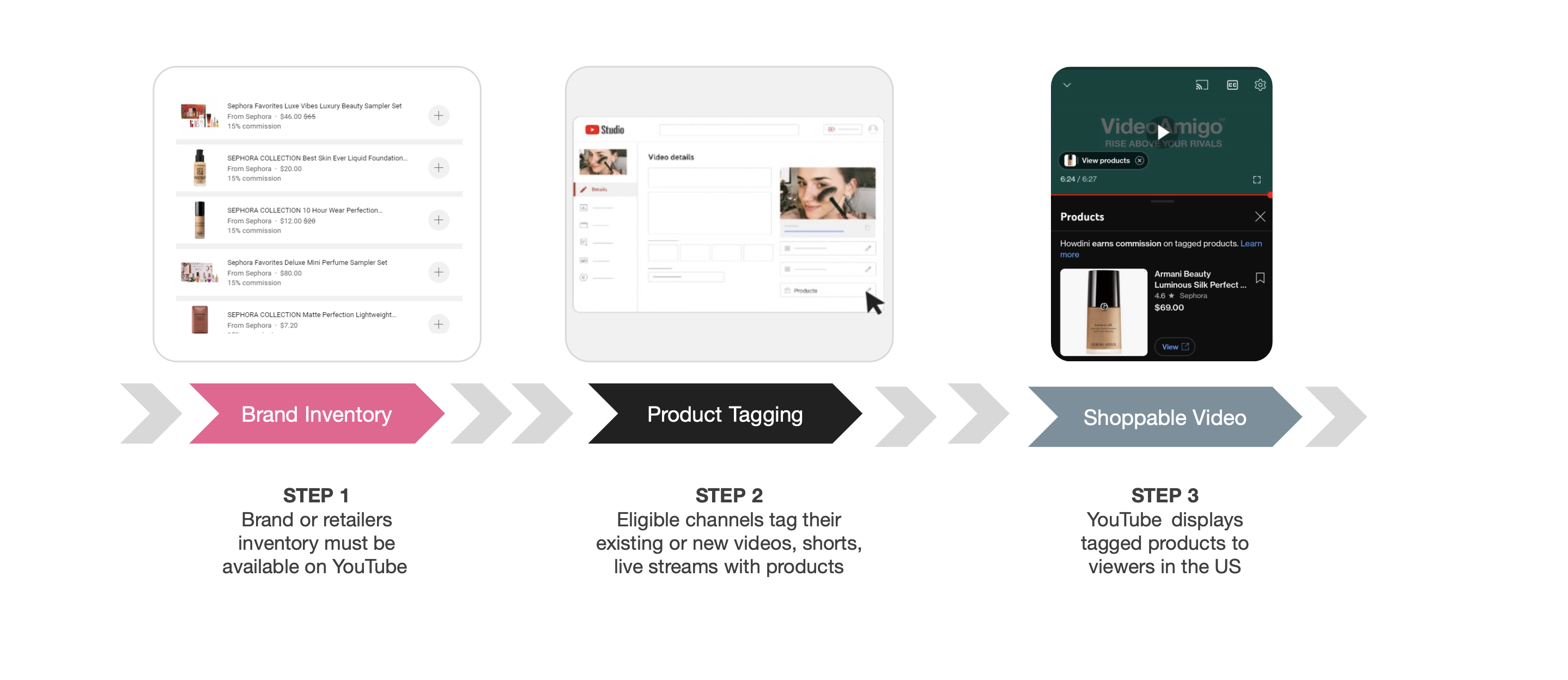 How to add Product Tags to Videos
Are you ready to harness the power of YouTube and discover how this game-changer can transform your brand marketing and e-commerce efforts on YouTube?


Let's talk!
Touchstorm provides YouTube growth strategies and services for global brands, optimizing Paid, Earned, Owned & Commerce. We specialize in Organic Channel Growth – a practice we invented that is now industry standard.
VideoAmigo is a powerful, all-in-one YouTube platform that unlocks the insights, provides the tools, and creates the access for Brands, Influencers, and Researchers to grow audiences and earnings on YouTube.


Unlock everything you need to succeed on YouTube today. Fill out the contact form below and we will get in touch with you.
Get in Touch with Us for a Consultation on Your Brand's YouTube Strategy